How Our Hotel Packages Work
Hotel packages are 100% sold out. Customers should purchase weekend packages or individual tickets.
Hotel packages are 100% sold out. Customers should purchase weekend packages or individual tickets.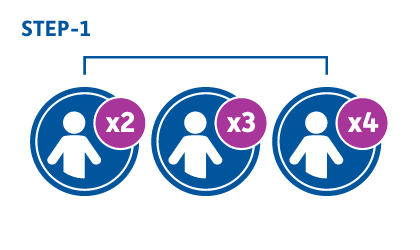 1. Select Your Hotel Package
We offer 2, 3, and 4 night packages that can accommodate between 2 - 4 guests each. Prices are listed per person.
You have the option of choosing between Exclusive and Value hotel packages.
The

Exclusive

package has a

larger selection

of nightlife events and includes pool parties and Carnivale Music Festival

The

Value

package offers a

smaller selection

of 1 event per day

only
Note: Bedding types and details can be found under Room Detail.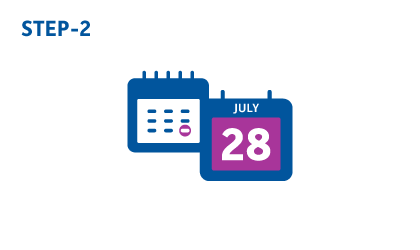 2. Select Your Event Tickets & Check In Date
Each hotel package includes event tickets for each night of your stay. E-tickets will be sent out on July 15th, 2022.
To assist you in choosing your 2022 events, you can view last year's events by clicking here. Information on this year's venues and guest appearances will be released in Spring 2022.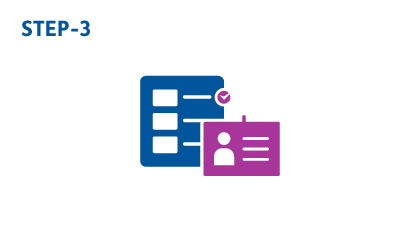 3. Enter The Names of Your Group Members
If you are purchasing your package as a group and would like to allow each of your group members to pay for their portion of the room individually, please select one Group Leader to confirm their payment first.
Your Group Leader will then input the rest of your group members' names. All members will then receive a unique Group ID number and unique website payment link. To ensure to book your room as a group, you must pay via your unique Group payment link.
Please be advised that ALL Caribana hotel prices increase monthly. This applies to new purchases and groups with outstanding individual payments. Prices are NOT locked in for outstanding group members and any outstanding payments will be subject to monthly price increases.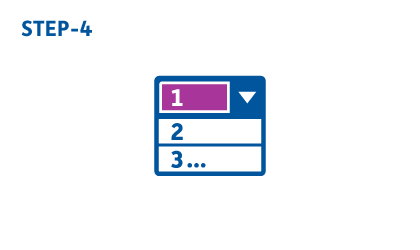 4. Review Payment Quantity
You can choose to pay for more than one group member by selecting the quantity number. If it is only yourself that you are paying for, keep the default quantity at 1.
The group leader will then be sent a Group ID and unique payment link for the other group members to pay at.
Once checkout is complete, please take down your Sales Order Number. This is your receipt number that can be used by Customer Service Representatives to look up your transaction in our system.