Carnival Mayhem
Saturday August 4th, 2018 @ TBA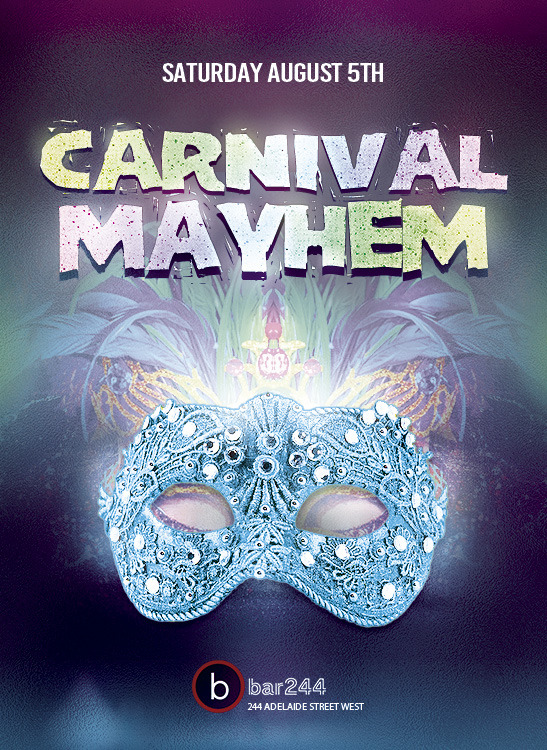 Featured on Caribana
Toronto
Caribana Hotel Packages will be available for purchase in January 2018. Click here to subscribe to our newsletter or follow us on Facebook and Instagram to stay up to date. Click here for photos from last year.
Carnival Mayhem @ TBA
You are currently viewing Caribana 2017 event information. Please note that we will be releasing Caribana 2018 event information as early as Spring 2018.

Located in the heart of the stylish King West district, Elements Nightclub is Toronto's newest nightlife destination. On Saturday August 5th, 2017 join us for this Caribana weekend event; Carnival Mayhem.

Located in the heart of the stylish King West district, this event focuses strictly on good music and a good crowd, so you don't have to worry about over priced tickets due to big name artist appearances. Find exactly what you're looking for in Toronto this Caribana weekend: an unpretentious night out with good friends and good music. DJs will be spinning the latest in Hip Hop, R&B, Reggae and Soca.

Area

Entertainment District

Dates

Saturday August 4th, 2018

Music

Hip Hop, R&B, Reggae, Soca

Images

Click

here

for photos from last year.
TBA Info
Elements Nightclub is the first of its kind in Toronto's Nightlife Scene.

A fusion of Fashion, Art & Nightlife to deliver an unparalleled, true VIP experience. With a focus on the 4 Elements – Earth, Water, Fire and Air, there is a little something for everyone.

At Elements Nightclub the customer experience is our first priority, so they give you the ability to request your favorite Elements Angel upon booking your bottle service booth.