Daylit Friday/ Saturday Pass
$100 for 3 events.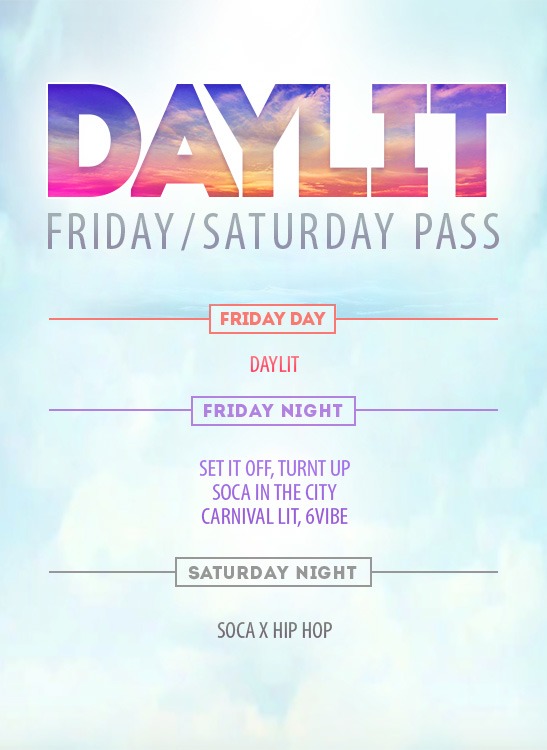 Events for This Package
Purchase Package
Ticket Status: Out of Stock
Tickets for this event are currently out of stock. However, the event organizer may choose to add additional tickets to this event. Please register to be notified by email if tickets go on sale.
Daylit Friday/ Saturday Pass
Get 3 event tickets. 1 Friday daytime event and 2 Friday/Saturday nightlife events.
Ticket Options
6 VIBE, Carnival Lit, DayLit: French Montana Live, Set It Off, Soca In The City, Soca x Hip Hop, Turnt Up
Notes
Save up to 50% with weekend passes. Pass prices will increase July 31st. Quantities are limited.