Value Omni 4 Night Quad Pkg
CAD $660 per person, Price includes 4 Nights and 4 Tickets for each person.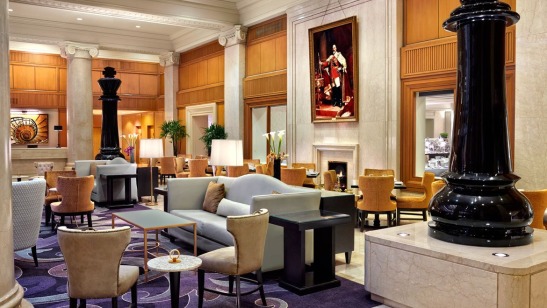 The Omni King Edward Hotel Location
Purchase Package
Ticket Status: Out of Stock
Packages for this hotel are completely sold out for Caribana 2017
The Omni King Edward Hotel
All Double packages include 1 king bed. All Triple and Quad packages include 2 double beds.

The first luxury hotel in Toronto, built in 1903, has been re-imagined for the 21st century. The focus of our $40 million renovation is to showcase the old-world charm and vibrancy of Toronto with a complete transformation of our spacious guest rooms, meeting space, lobby, restaurant and bar. The hotel is conveniently located in the financial, entertainment and shopping districts, the Metro Toronto Convention Centre, Sony Centre, The Distillery District, Eaton Centre and the St. Lawrence Farmers Market. The hotel is also just a short walk or cab ride away from the majority of Caribana nightlife events.

The oversized and luxurious guest rooms at the Omni King Edward hotel combine sophistication with modern amenities. All accommodations feature the finest in furnishings, custom bedding and vintage crown moldings, all with impeccably appointed marble bathrooms perfecting every aspect of the guest experience at this legendary destination.

Contact

info@clubcrawlers.com or 416-833-6154

Price

CAD $660 per person.

Tickets

Each person is able to select 4 events from 10 available choices.

People

This Package requires 4 people.

Address

37 King Street East, Toronto Ontario

Location

Toronto, East King Street

Room Detail

All Double Packages include 1 king bed and all Triple and Quad Packages include 2 double beds.

Amenities

These stylish new guest rooms pay homage to a proud history as Toronto's first luxury hotel. Stylish room décor pays homage to a proud history as Toronto's first luxury hotel. Room features include luxurious contemporary washroom, a large HDTV, large working desk, WiFi, Keurig coffee machine, laptop-size safes, premium bedding and bathroom amenities.

Check In/Check Out

3pm check in, 11am check out

Notes

Please note that hotel prices will increase on June 5th!

Refund Policy

There are absolutely no refunds on hotel packages, please plan accordingly
Frequently Asked Questions
What is the difference between the Exclusive and Value hotel packages?
The Exclusive packages are our most popular packages. The Exlusive packages allow you to choose from more nightlife event options and also include daylife event tickets. The Value package only includes nightlife event tickets.
How close are the hotels from the Caribana nightlife events?
All of the hotels included in our hotel packages are located in close proximity to the Caribana nightlife events. While most nightclubs are located within walking distance, you may also decide to take a short cab ride to your destination.

Are the hotel prices advertised on the website the cost per night?
No. The prices listed on the website indicate the total cost per person (inclusive of tax) of your entire stay. This price entitles each guest to hotel accommodations for two, three nights or four nights (depending on the package selected), as well as tickets to nightlife events.
Am I able to put down a deposit on my hotel room in order to reserve it?
No. If you are paying in portion payments, each member of your group must pay for their portion in full before the hotel room will be reserved. We advise all guests to complete their portion payments as early on as possible in order to avoid paying increased rates or disappointment in the event that a hotel sells out.
I am paying via portion payments. How do I ensure that my guests will be assigned to the same hotel room as me?
If you and your guests are paying separately, you must each ensure that you fill out the names of each group member prior to purchase. You will then receive a Group ID and payment link which you can share with the remainder of your group members. Once the remaining group members pay through their unique payment links you will be automatically matched in the same hotel room.

Do the hotels offer wireless Internet?
Yes, all of the hotels offer wireless Internet. However, some hotels may charge an additional fee per day for Internet access.