GLOW
Friday August 3rd, 2018 @ TBA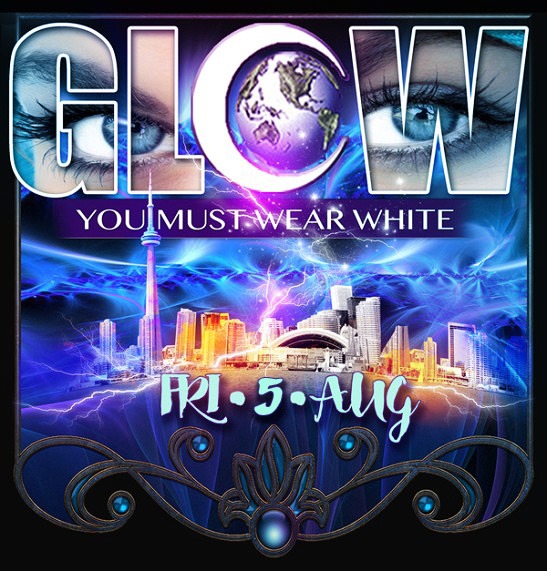 Featured on Caribana
Toronto
Event tickets are currently only available when purchasing Caribana Hotel Packages. Most tickets will be available for individual purchase closer to the date of the event. Click here to subscribe to our newsletter or follow us on Facebook and Instagram to stay up to date.
GLOW @ TBA
You are currently viewing Caribana 2017 event information. Please note that we will be releasing Caribana 2018 event information as early as Spring 2018.

Glow 2018 kicks off Toronto's Caribana 2018 Events.

Friday August 3rd, 2018

Wear White as our venue will be totally transformed.

Come lose yourself in the amazing ambience and unbelievable sound this Caribana weekend.

You will become a captive of the Soul-Soothing Rhythm-Rocking, heart pounding SOCA music, along with riveting visuals stimulated by Alt/earthly lights, sound and oh so much more.

Be entranced with live Caribana Performances by some of the hottest Soca Hit makers of 2018.

We will be releasing more information with 2018 Caribana event details in Spring 2018. Stay tuned for more information on the hottest Toronto nightlife event on Caribana Friday. Last year's event was inside Whitehaus Nightclub.

Dates

Friday August 3rd, 2018

Crowd

Young Professionals, Urban

Dress Code

Stylish (no baggy jeans, athletic shoes, timberlands and sportswear)

Note

Please Note: This event is about a 30-40 minute drive from Downtown Toronto.